"
Stars of Brooklyn
" | New York, USA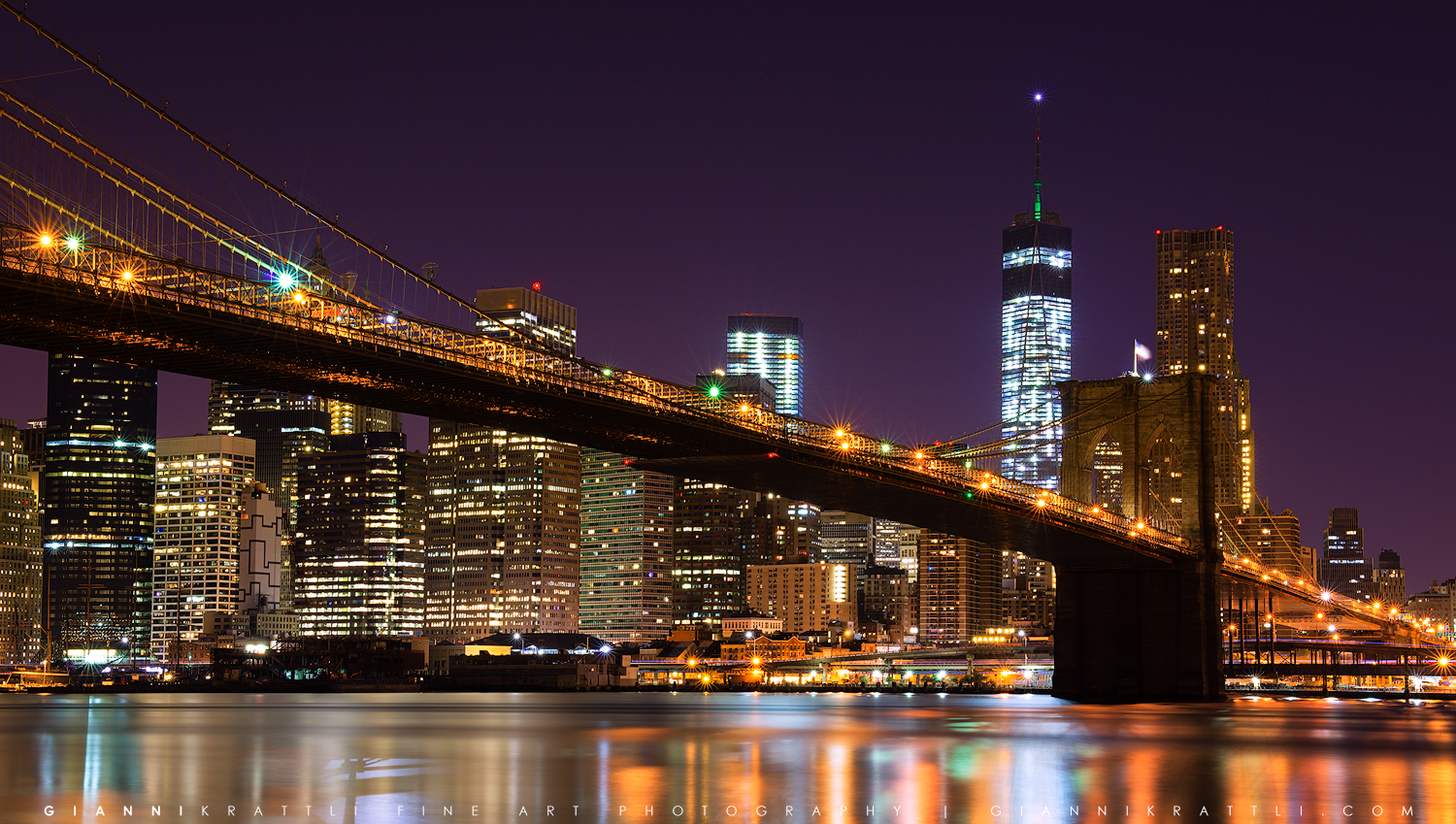 Picture ID 202 | Click the image to take a closer look.
The story behind the picture:

Back in June I've spent one of the nicest weeks of the year with perfect weather around New York City. For several days I had crystal clear skies without any clouds. Even in the middle of the night the conditions were perfect for taking some nice shots. Early in de morning I had some places just for myself. This photo was taken at the shore of the East River at 02:30 a.m. It shows a 135 sec long exposure of the world famous Brooklyn Bridge with the newly built Freedom Tower in the back.
---
Calculate Price
| | | | |
| --- | --- | --- | --- |
| Width (cm) | Materials | Picture | |
| | | | |
Quality guaranteed up to 176x100cm (Height x Width) dimensions 1.77:1.
Prints delivered without watermark!

More about our products.

---
Print detailed overview

Release: 05.09.2014
Category: #cityscape