"
Journey to Katla
" | Kerlingardalsvegur, Iceland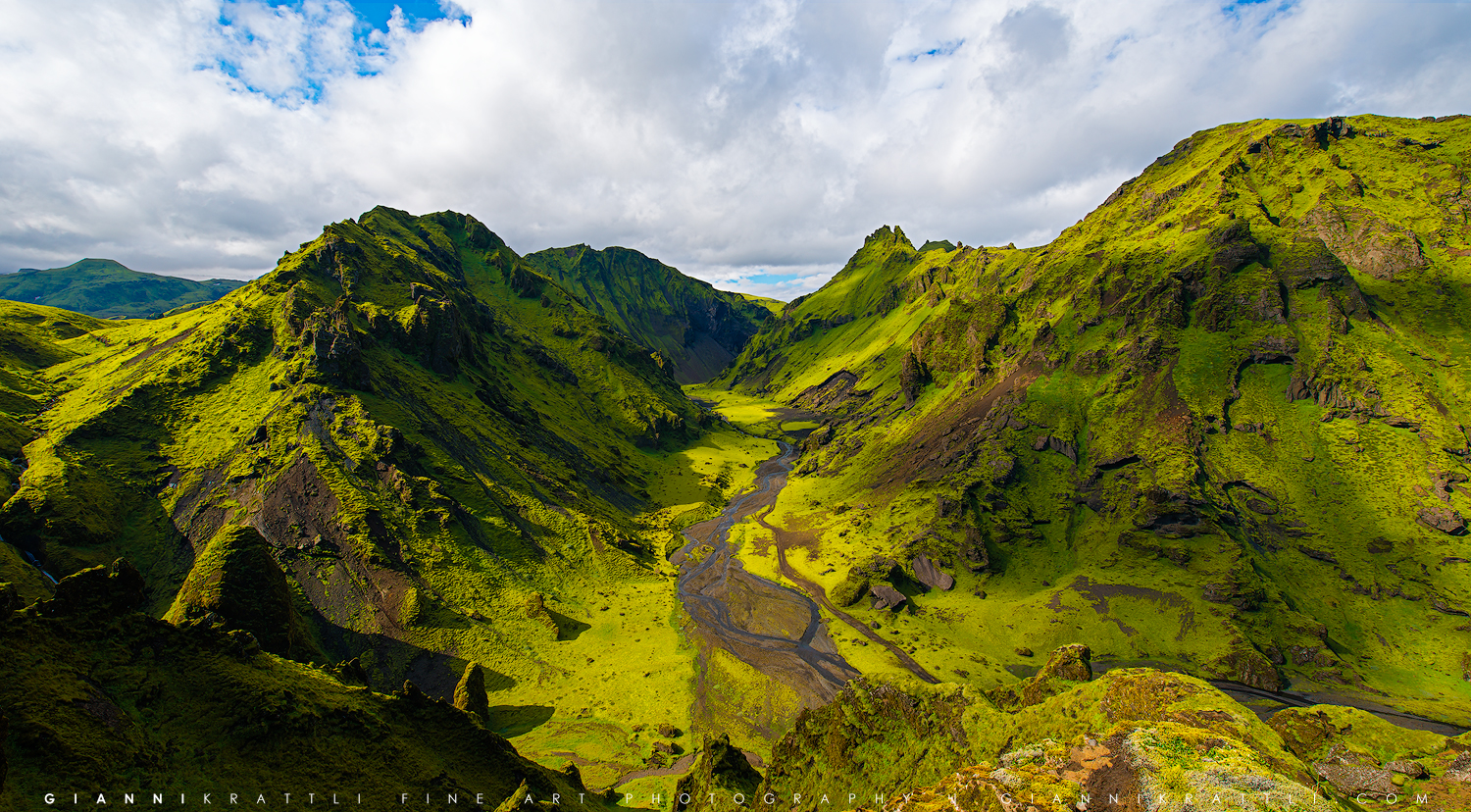 Picture ID 204 | Click the image to take a closer look.
The story behind the picture:

I took this picture at one of my favourite evenings in Iceland. After a rainy week the sun was finally shining and revealed the beauty of the green landscape.To get to this place we drove approximately 15km inland to the end of the road called Kerlingardalsvegur and started hiking. When I reached this valley I just had to climb up the hill. Despite only 100m in height the climb was surprisingly exhausting, mostly because of the muddy terrain. It shouldn't be a surprise due to the translation of Myrdalsjökull means mire valley glacier. From here it would be about 5km to the glacier and its volcano Katla.
---
Calculate Price
| | | | |
| --- | --- | --- | --- |
| Width (cm) | Materials | Picture | |
| | | | |
Quality guaranteed up to 180x100cm (Height x Width) dimensions 1.81:1.
Prints delivered without watermark!

More about our products.

---
Print detailed overview

Release: 13.09.2014
Category: #landscape