"
Last Day of Summer
" | Arosa, Switzerland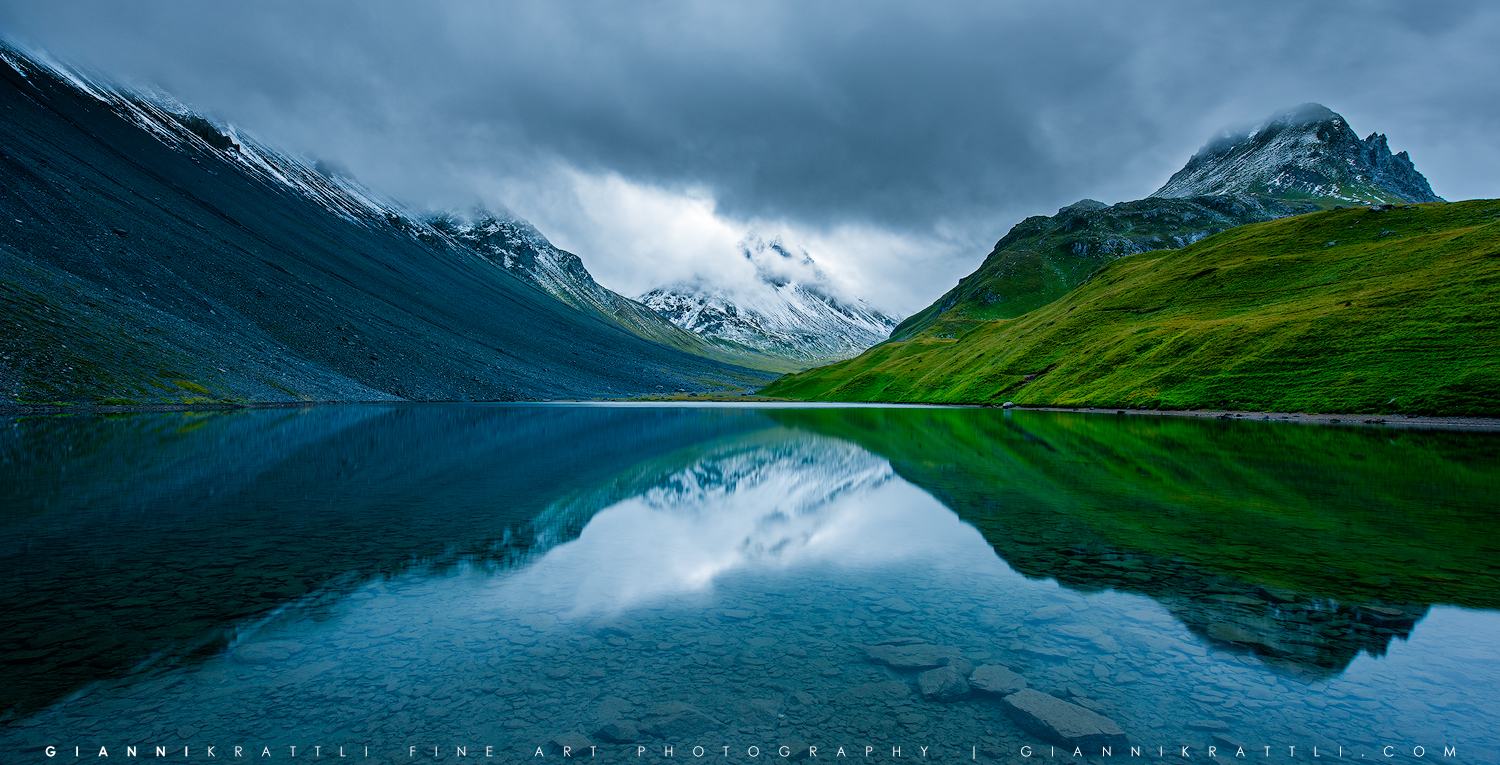 Picture ID 205 | Click the image to take a closer look.
The story behind the picture:

Lake Älplisee in Arosa in the canton of Graubünden is located at 2156m and is famous for its calm surface therefore it shows a perfect reflection of the surrounding mountains Aroser Rothorn (2980m), Älplihorn (3005m) and Tschirpen (2728m).It was a relatively easy 1,5h hike from Arosa with 17kg in my backpack. The idea was capturing the sunset, the Milky Way and the sunrise. Here is what I got. The weather was pretty ugly when I reached the lake, raining and 3°C. Luckily it stopped after a half an hour that I was able to capture the reflections of the mountains. Unfortunately there was no weather change in sight so I decided to walk back and put the sunrise on my 2do list for next time.
---
Calculate Price
| | | | |
| --- | --- | --- | --- |
| Width (cm) | Materials | Picture | |
| | | | |
Quality guaranteed up to 200x100cm (Height x Width) dimensions 1.96:1.
Prints delivered without watermark!

More about our products.

---
Print detailed overview

Release: 14.09.2014
Category: #landscape