"
Creation of Earth
" | Hawaii Volcanoes National Park, Hawaii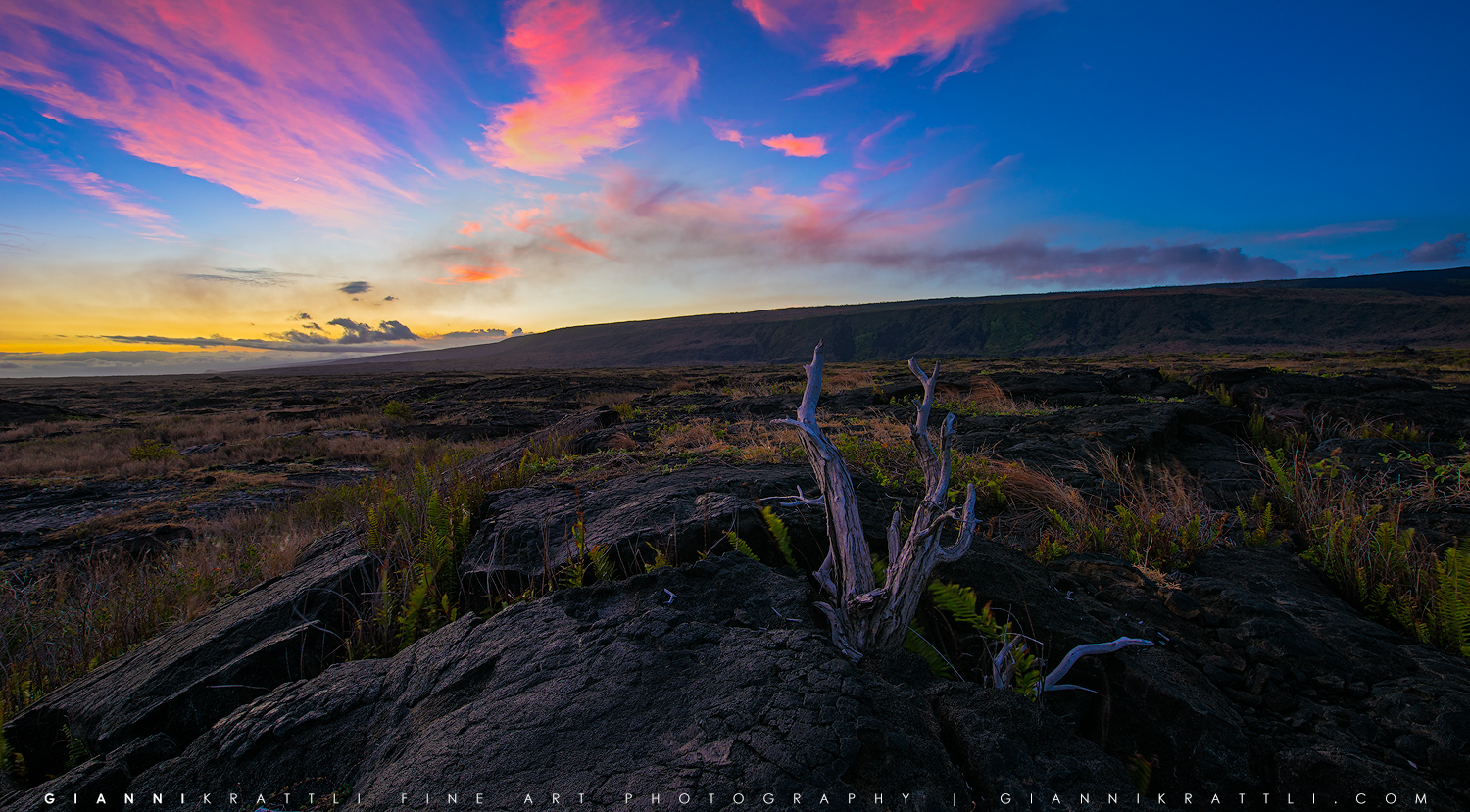 Picture ID 207 | Click the image to take a closer look.
The story behind the picture:

At the end of the chain of craters road in the Hawaii Volcanoes National Park lies a vast lava field which spreads about 10km to Kalapana. Hiking here during the day when the sun is burning is not the most fun thing to do on the island. Whereas in the evening hours it's a great location to take photos and you will hardly meet other people here.This picture has been taken short after sunset. The clouds turned red while the volcano Kilauea was smoking as always. You can see its smoke in the upper right part of the photo. It's fascinating to see how nature slowly turns the dead black into a living green.
---
Calculate Price
| | | | |
| --- | --- | --- | --- |
| Width (cm) | Materials | Picture | |
| | | | |
Quality guaranteed up to 200x110cm (Height x Width) dimensions 1.81:1.
Prints delivered without watermark!

More about our products.

---
Print detailed overview

Release: 07.10.2014
Category: #landscape