"
South Point Sunrise
" | South Point, Hawaii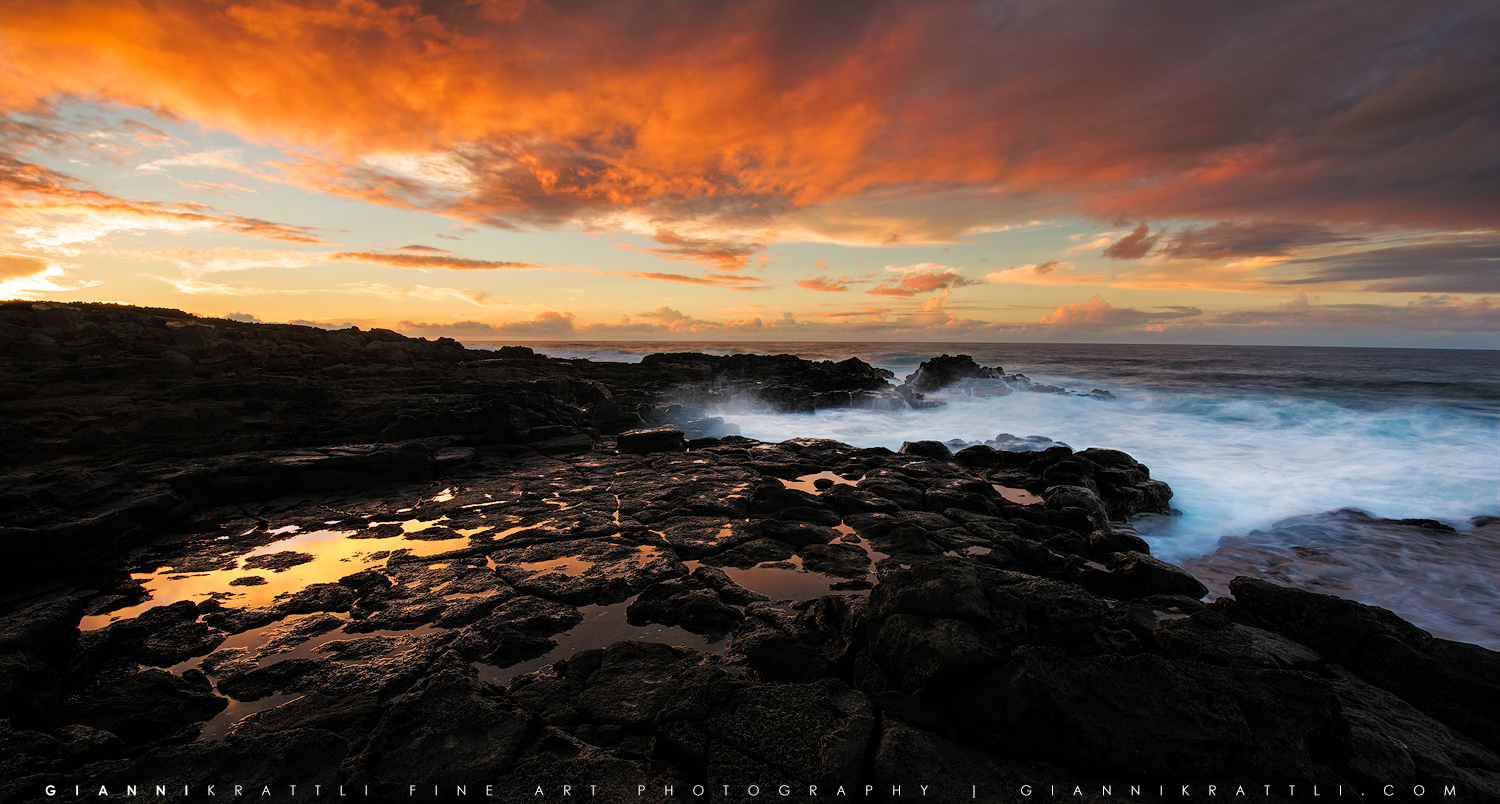 Picture ID 209 | Click the image to take a closer look.
The story behind the picture:

Getting up early on the big island for Hawaii is definitely worth the effort. Mainly because of two things: No People at all and the best light for great pictures.This photo has been taken at 6:18 A.M. on the southernmost stones of the Unites States at South Point. It was one of the greatest sunrises I had ever seen. The sun was rising when a storm was closing in. One hour later I began to rain and it wouldn't stop for more than 24hours. What I didn't notice when focusing on the red clouds was the big set of waves which was rolling in and almost washed me of the shore. However a pair of wet shoes for this photo seemed legit.
---
Calculate Price
| | | | |
| --- | --- | --- | --- |
| Width (cm) | Materials | Picture | |
| | | | |
Quality guaranteed up to 190x100cm (Height x Width) dimensions 1.87:1.
Prints delivered without watermark!

More about our products.

---
Print detailed overview

Release: 14.10.2014
Category: #seascape