"
Kohala Mountain Views
" | Kohala, Hawaii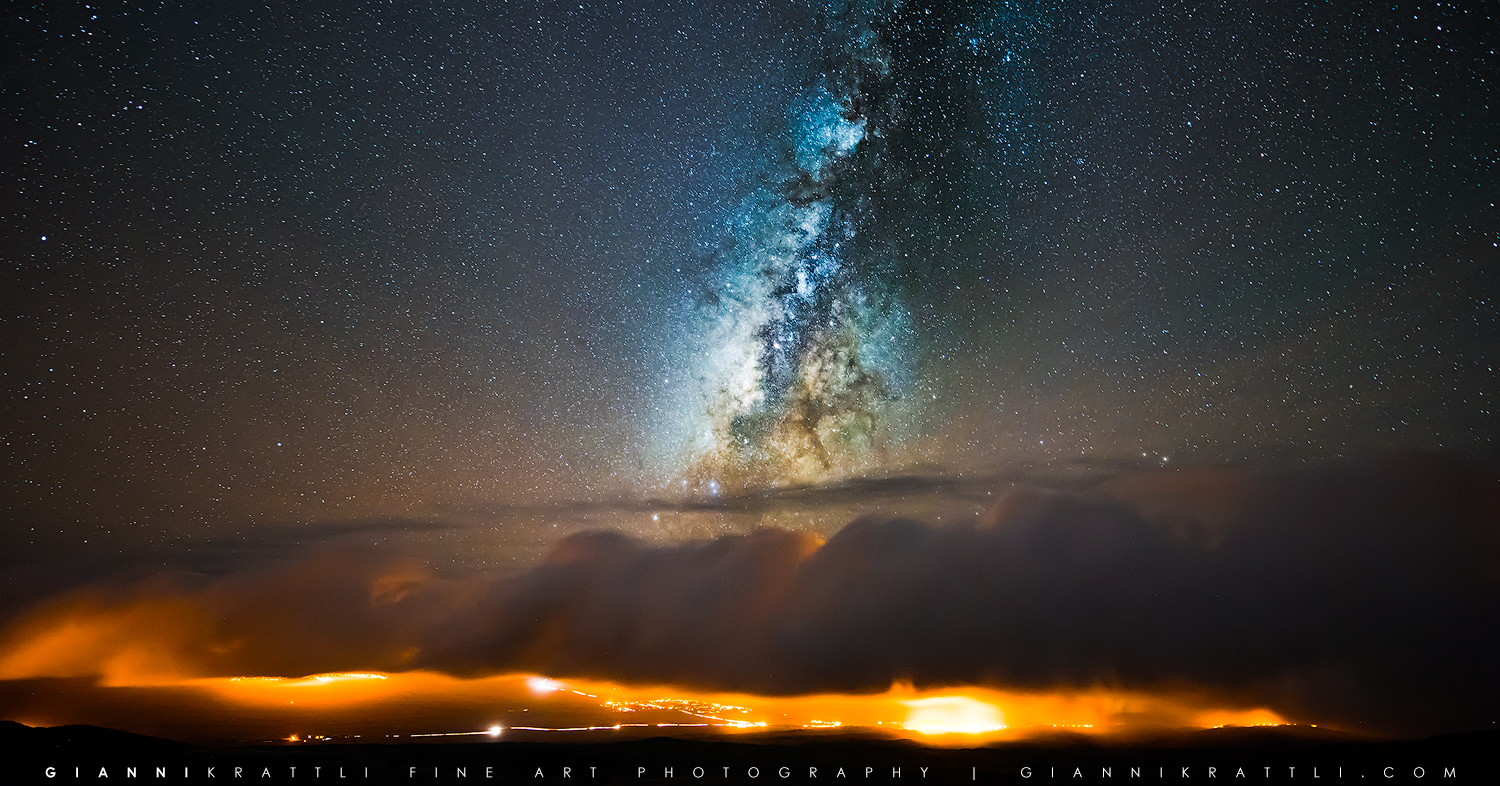 Picture ID 213 | Click the image to take a closer look.
The story behind the picture:

Some people are blessed with a unique view from their porch. Like my friend Maile who lives at 1100m above sea level on Kohala Mountain (1670m) on the big island of Hawaii. It is the oldes volcanic mountain of the island and the birth place of this diverse landscape. Up here the Hawaiian feeling is totally different. The nights are chilly, mostly windy and it feels more like Switzerland than a pacific island. You won?t find tourists here except these guys who are taking the Kohala Mountain road. That means the light pollution is little and the the views are breathtaking.
This photo has been taken between mile marker 7 and 8 on the Kohala Mountain road. The clouds blocked the light of Waikoloa Village (on the left) and rainshowers gave Kawaihae (on the right) a nice glow. Above the clouds the september Milky Way was in exceptional good sight.
---
Calculate Price
| | | | |
| --- | --- | --- | --- |
| Width (cm) | Materials | Picture | |
| | | | |
Quality guaranteed up to 160x85cm (Height x Width) dimensions 1.91:1.
Prints delivered without watermark!

More about our products.

---
Print detailed overview

Release: 26.10.2014
Category: #astro