"
Washed Away
" | South Point, Hawaii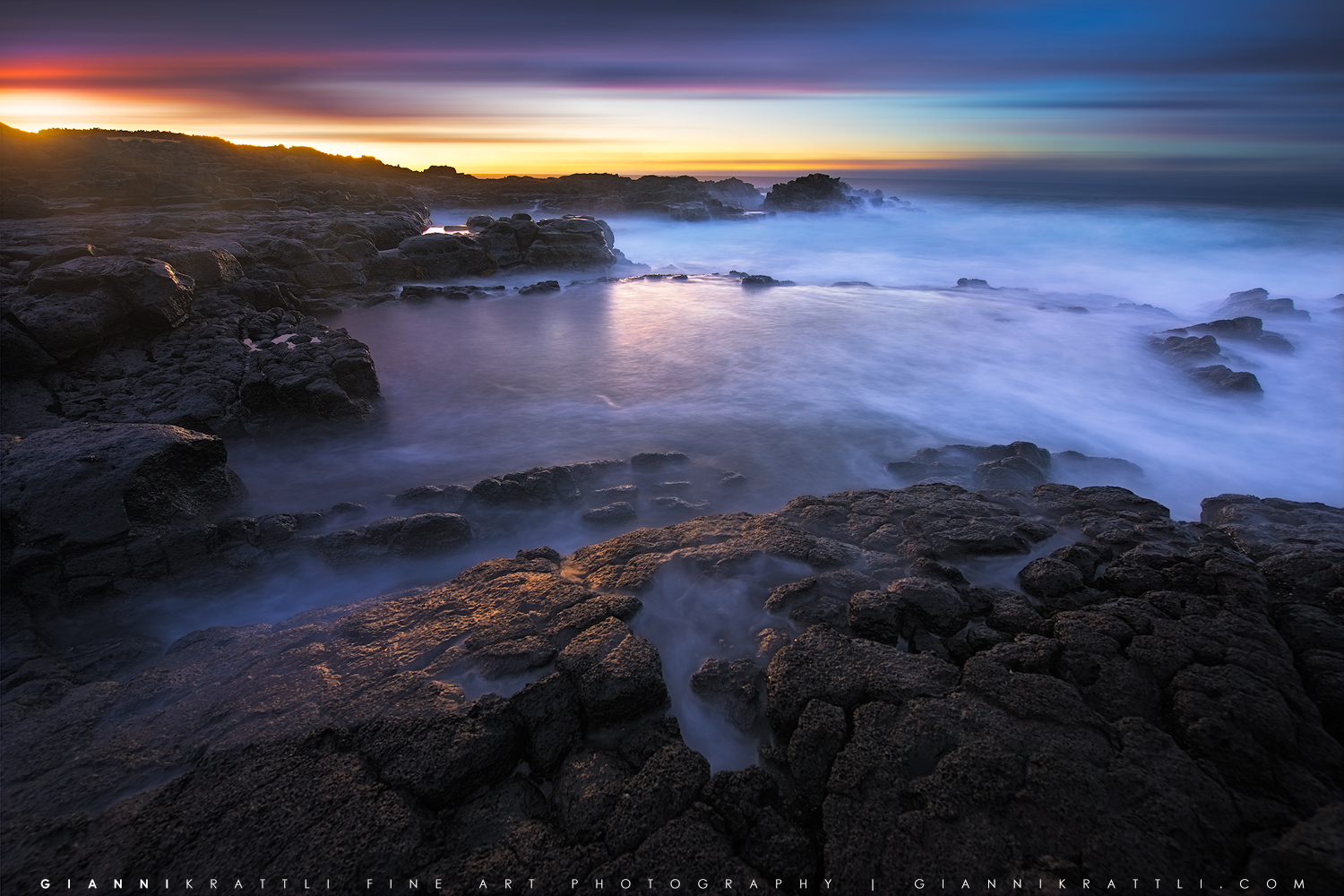 Picture ID 252 | Click the image to take a closer look.
The story behind the picture:

The story behind this picture, which shows the southernmost stones of the big island of Hawaii, might sound a bit crazy. The Image looks rather nice and smooth but when I was standing on these slippery rocks a huge wave almost washed me away. Normally you won't mess with the Hawaiian shore because of the strong current and the sharp lava rocks. Nevertheless I had to take my chances on this beautiful Sunday morning. I visited South Point many times before to spot the perfect location. Of course when I arrived in complete darkness the shore looked very different and it took me a while to find the same rocks again. When I did so, I left my backpack in safety and placed my camera ready for sunrise. In the end I was happy with the final three long exposures for sky, sea and the rocks. Still one of my favorite places on earth.
---
Calculate Price
| | | | |
| --- | --- | --- | --- |
| Width (cm) | Materials | Picture | |
| | | | |
Quality guaranteed up to 180x120cm (Height x Width) dimensions 1.5:1.
Prints delivered without watermark!

More about our products.

---
Print detailed overview

Release: 19.03.2015
Category: #seascape