"
A Moment of Peace
" | Meilen, Switzerland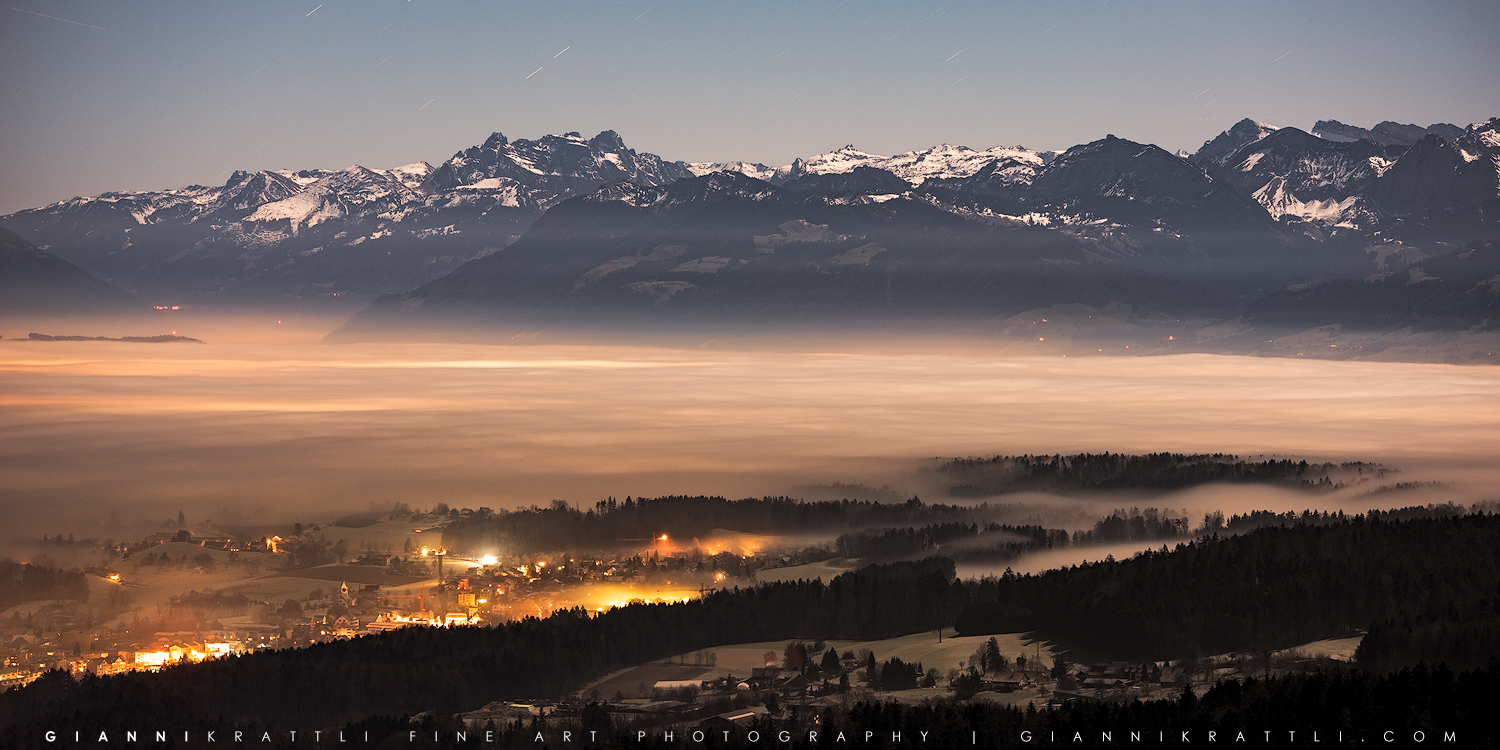 Picture ID 294 | Click the image to take a closer look.
The story behind the picture:

For a long time, I was living in Zurich and enjoyed the frenetic urban life as you can see in my time lapse video Zurich City Night Lights. Due to this activity you hardly see the stars and silence is rare. You don't have to go far and all this suddenly changes. On this day the fog was very thick and covered the whole Lake of Zurich. I decided to go to Mount Pfannenstiel, which is just a couple of minutes from my new home. On the top you usually meet people especially at sunset, but at 03.00 A.M. I was all by myself. I was able to see the mountains of my childhood and I had a moment of peace.
---
Calculate Price
| | | | |
| --- | --- | --- | --- |
| Width (cm) | Materials | Picture | |
| | | | |
Quality guaranteed up to 170x85cm (Height x Width) dimensions 2:1.
Prints delivered without watermark!

More about our products.

---
Print detailed overview

Release: 14.01.2016
Category: #landscape