"
Bachtel Moonrise
" | Hinwil, Switzerland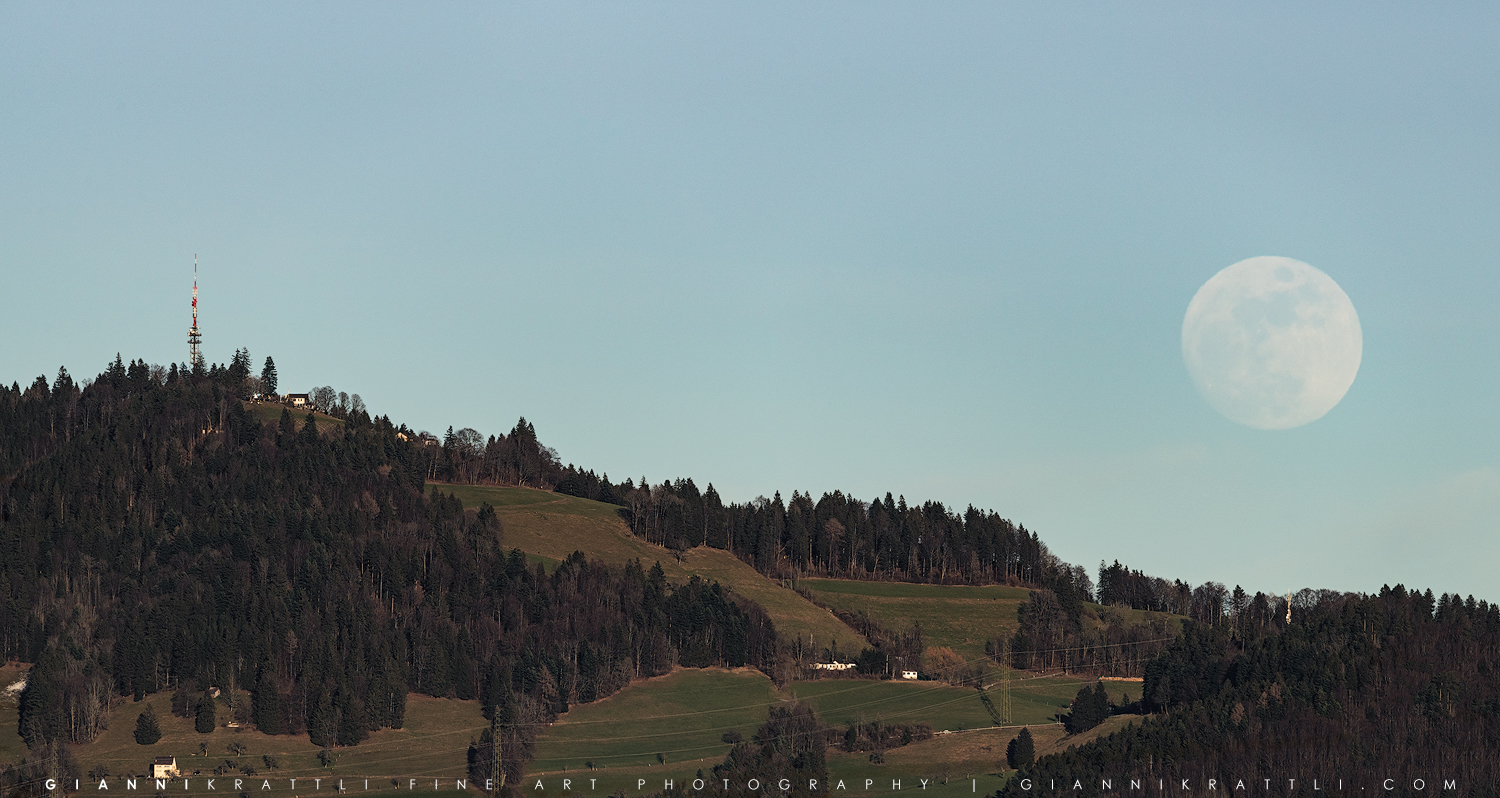 Picture ID 299 | Click the image to take a closer look.
The story behind the picture:

In this sunny Sunday afternoon, I was in the mood for a quick photo tour. That weekend the moon was almost full and I decided to check where it was about to rise in my neighborhood. Luckily a decent spot was close to my apartment. From here the moon should rise behind Mount Bachtel (1115m) the online tool said. 45min before moonrise I arrived at the place and mounted my gear with the 150-600mm lens on the tripod. For strollers it looks quite strange if someone stands in the middle of a field with a bigger lens. I admit it was a bit hard to tell what my intentions were because Mount Bachtel was almost 13km away. And it was even harder to tell when the moon wasn't there yet. Due to such situations I had some funny conversations in the past.
---
Calculate Price
| | | | |
| --- | --- | --- | --- |
| Width (cm) | Materials | Picture | |
| | | | |
Quality guaranteed up to 160x85cm (Height x Width) dimensions 1.88:1.
Prints delivered without watermark!

More about our products.

---
Print detailed overview

Release: 23.02.2016
Category: #astro