"
Terraforming
" | Alt St.Johann, Switzerland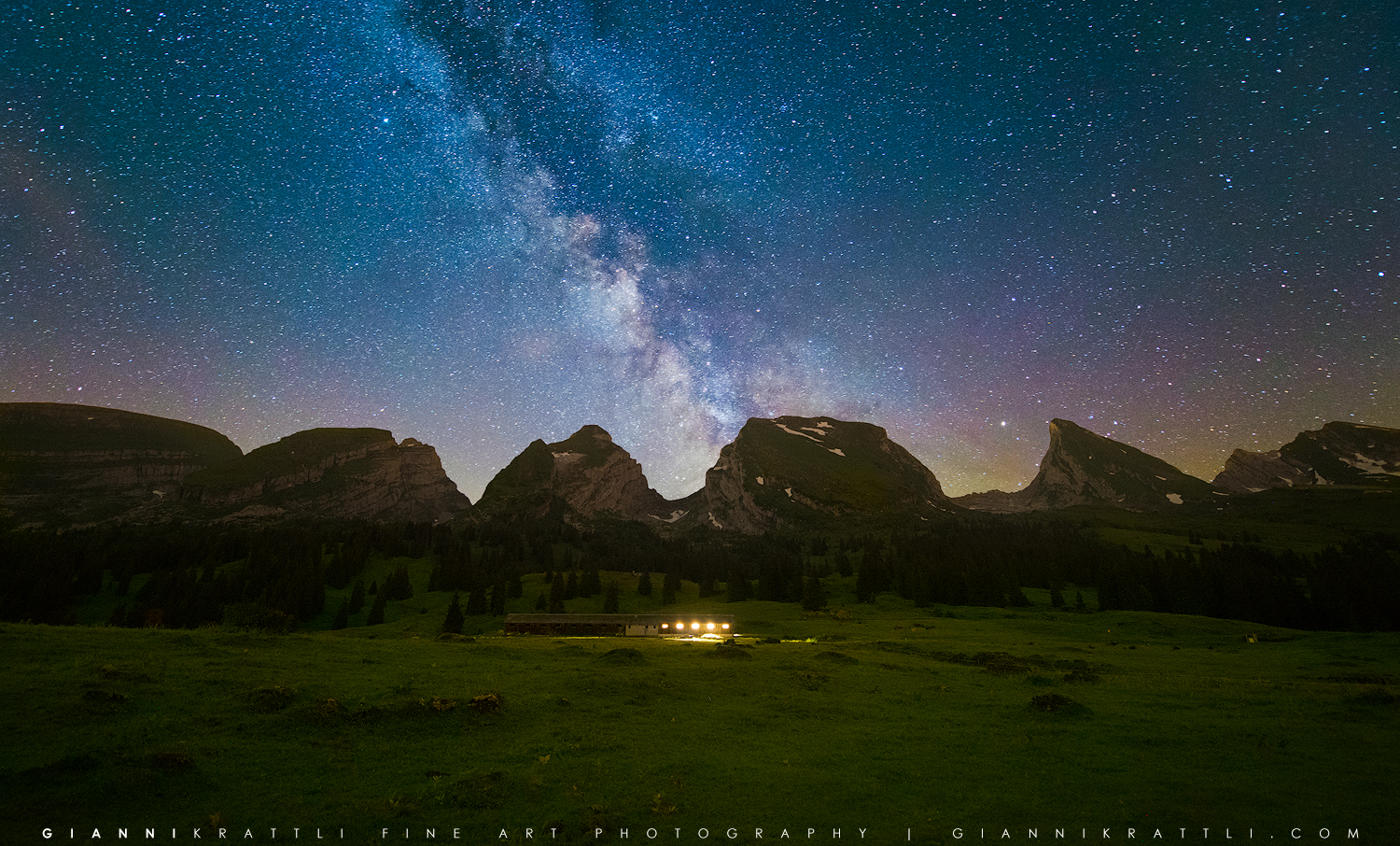 Picture ID 346 | Click the image to take a closer look.
The story behind the picture:

Year after year I've seen the mountain range called Churfirsten on my adventures. From Lake Walensee they reach steep into the sky and seem almost impossible to conquer. These mountains are fascinating from the first encounter. From the backside the rocky landscape isn't that steep anymore but the surrounding more beautiful. They are the proud of the region Toggenburg.
In this night we spent marvelous hours in between hundreds of cows. These animals were calm and visited us a couple of times. After some cuddling the went back to sleep in the meadow. When the cow bells became silent the last clouds disappeared and the Milky Way was brightening up the sky. As mighty the Churfirsten seem to be as little they are in the universe, just like grain of sand.
---
Calculate Price
| | | | |
| --- | --- | --- | --- |
| Width (cm) | Materials | Picture | |
| | | | |
Quality guaranteed up to 150x91cm (Height x Width) dimensions 1.66:1.
Prints delivered without watermark!

More about our products.

---
Print detailed overview

Release: 18.07.2016
Category: #astro