"
Cosmic Art
" | Ile Rousse, Corsica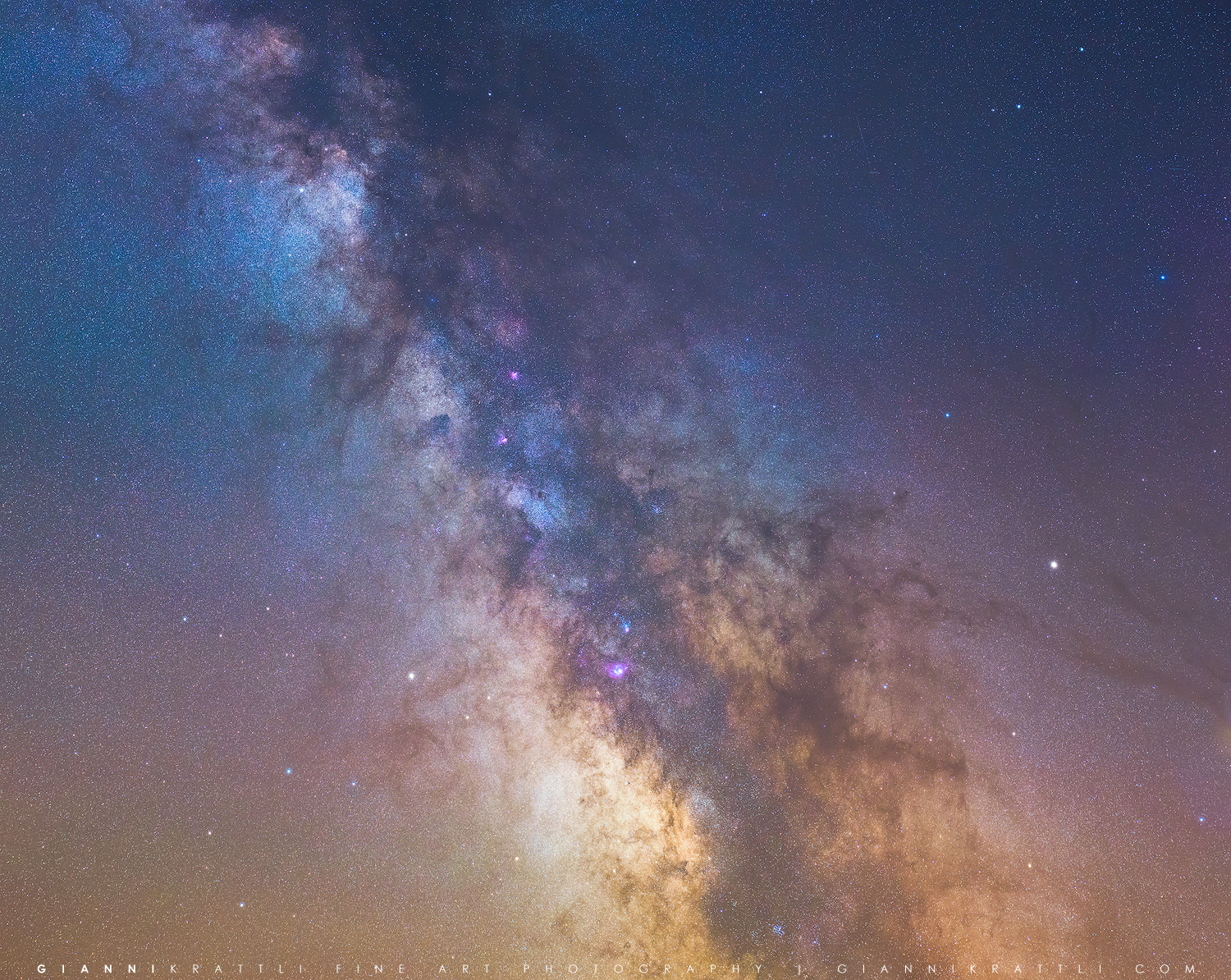 Picture ID 347 | Click the image to take a closer look.
The story behind the picture:

The Milky Way is unbelievable wide and indescribable beautiful. Since the first photo I'm fascinated about it. Billions of stars form structures and colors, which are in the true sense of the word galactic! In Mai 2016 I was able to capture the core and its surrounding for the first time with a long exposure on Corsica. The result surpasses all of my pictures of our home galaxy in terms of exposure time and the details takes my breath away every single time I see the image.
---
Calculate Price
| | | | |
| --- | --- | --- | --- |
| Width (cm) | Materials | Picture | |
| | | | |
Quality guaranteed up to 200x159cm (Height x Width) dimensions 1.26:1.
Prints delivered without watermark!

More about our products.

---
Print detailed overview

Release: 20.07.2016
Category: #astro