"
The Descendants
" | Hirzel, Switzerland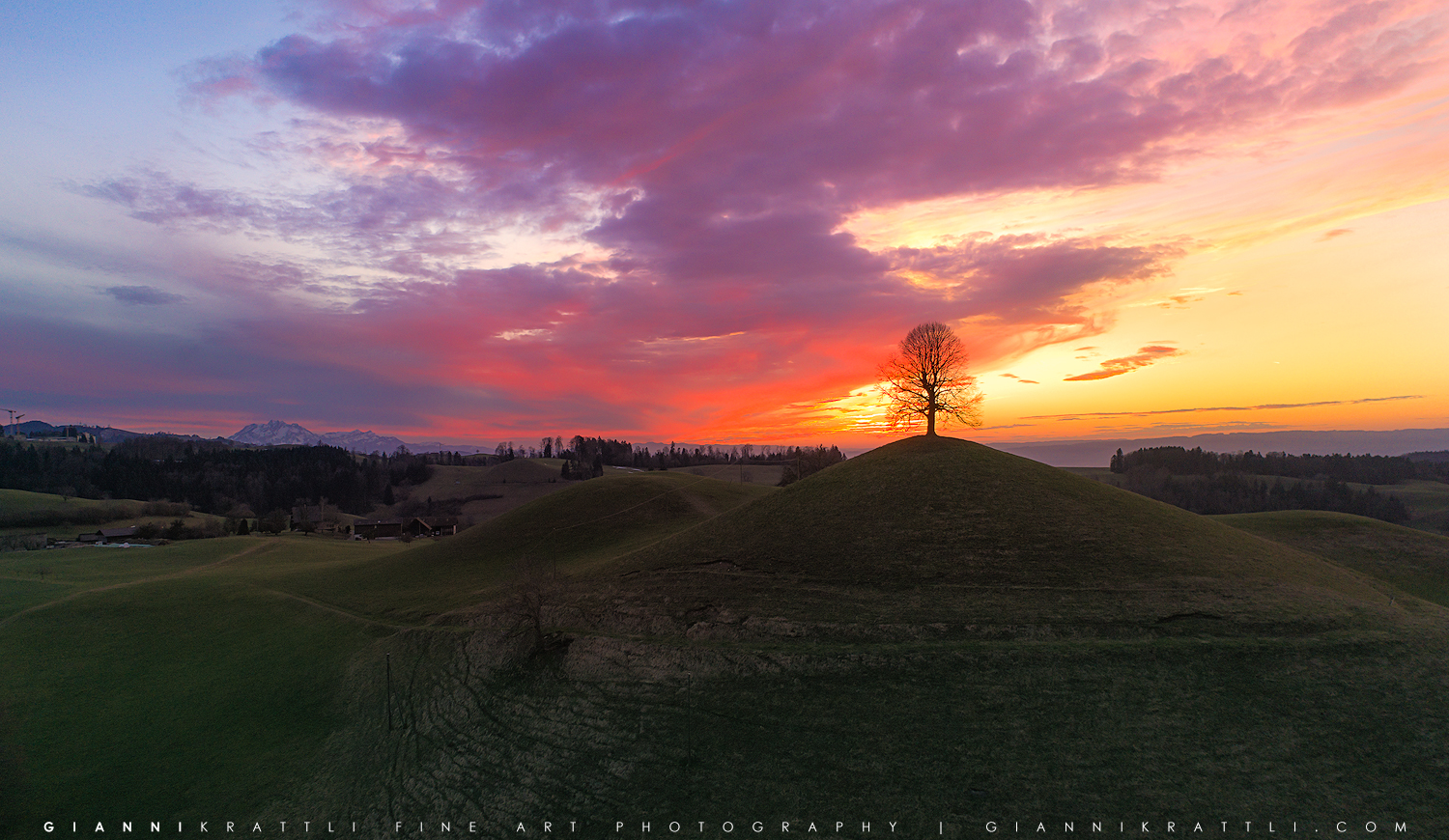 Picture ID 468 | Click the image to take a closer look.
The story behind the picture:

This landscape looks like painted, especially at sunset. The hills reach from the canton of Zurich to Zug. Almost on every hill stands an up to 200 year old lime tree. These trees mainly remember a special political or historical event. However, some of those trees were planted when a descendant was born. My grandparents moved decades ago to this region and could already enjoy this beautiful vista. Ever since I was a small boy I was wandering through this landscape with my parents and I will do the same with my children. These lime trees, they will remember my forefathers as well.
---
Calculate Price
| | | | |
| --- | --- | --- | --- |
| Width (cm) | Materials | Picture | |
| | | | |
Quality guaranteed up to 130x75cm (Height x Width) dimensions 1.72:1.
Prints delivered without watermark!

More about our products.

---
Print detailed overview

Release: 03.03.2017
Category: #landscape