"
Glacier Tales
" | Glarus, Switzerland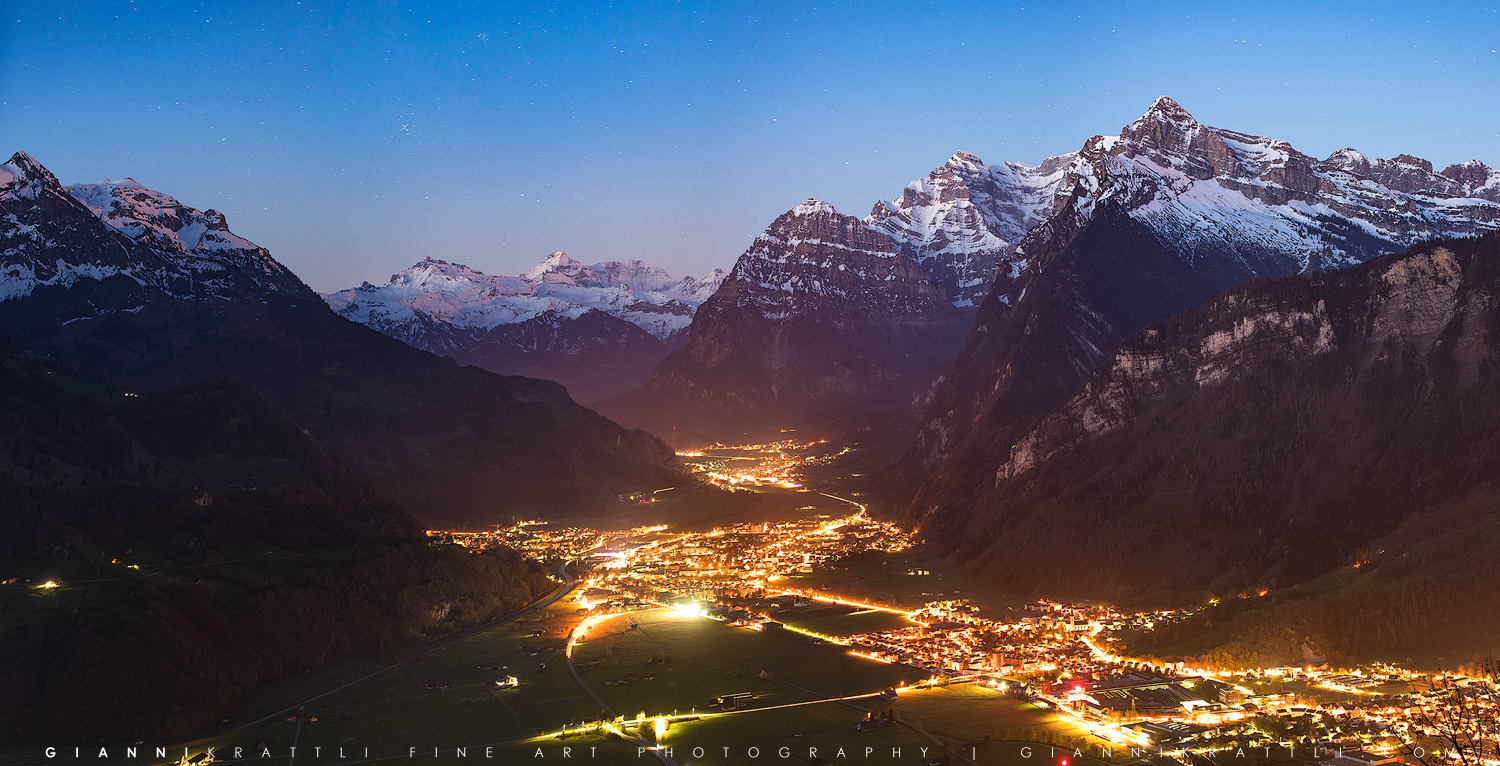 Picture ID 485 | Click the image to take a closer look.
The story behind the picture:

The Linth Valley called Glarnerland is a fascinating symbiosis between mountain and human. Everyone who's coming from this region seems to be proud of his homeland. It is a real paradise for mountain lovers. Even I discovered my passion for astro- and mountain photography underneath this peaks. After an adventurous arrival I was able to capture this panoramic view in which you can see the villages Niederurnen, Oberurnen, Näfels, Mollis, Netstal and the city of Glarus. The valley is surrounded by Mount Fronalpstock (2124m), Schilt (2299m), Gross Chärpf (2794m), Hausstock (3158m), Vorder Glärnisch (2328m), Vrenelisgärtli (2903m) and Mount Rautispitz (2283m). I'm already excited to see this picture on a large print.
---
Calculate Price
| | | | |
| --- | --- | --- | --- |
| Width (cm) | Materials | Picture | |
| | | | |
Quality guaranteed up to 250x128cm (Height x Width) dimensions 1.96:1.
Prints delivered without watermark!

More about our products.

---
Print detailed overview

Release: 16.04.2017
Category: #landscape