"
The Lava House
" | Kalapana, Hawaii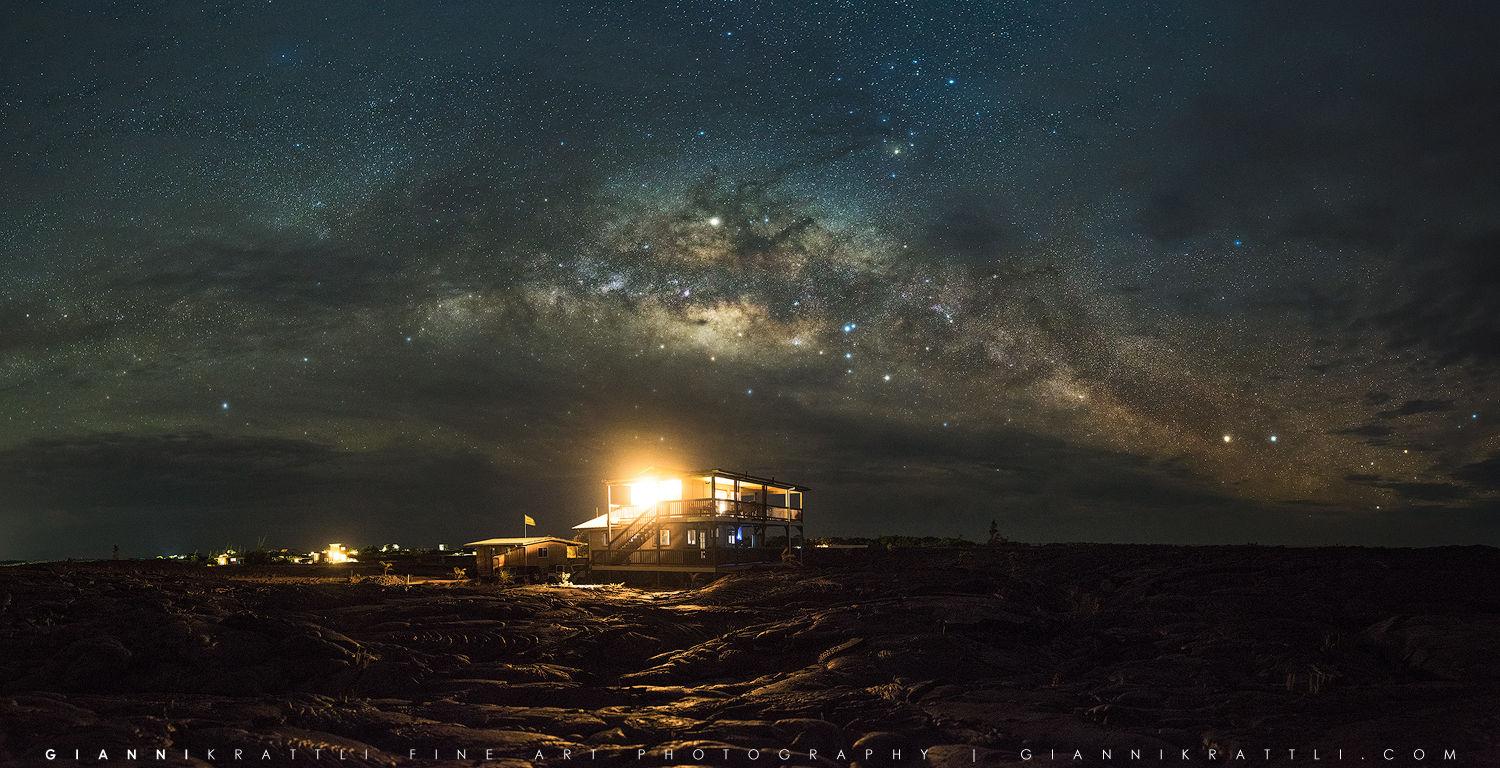 Picture ID 534 | Click the image to take a closer look.
The story behind the picture:

Bevor the lava 1986 was flowing through the village of Kalapana there were standing more than 100 houses. In the meantime, just a few has been newly built. So was this house, erected in the middle of the lava field. We were standing on the balcony for hours observing the lava flowing down the hill heading down the ocean. When I was wandering on the lava that night the sky cleared and the center of the Milky Way was visible directly above the house. Capturing the ancient light when feeling the new land under my feet made me feel connected to heaven and earth.
---
Calculate Price
| | | | |
| --- | --- | --- | --- |
| Width (cm) | Materials | Picture | |
| | | | |
Quality guaranteed up to 200x102cm (Height x Width) dimensions 1.95:1.
Prints delivered without watermark!

More about our products.

---
Print detailed overview

Release: 26.07.2017
Category: #astro