"
Playground of my Brothers
" | Vals, Switzerland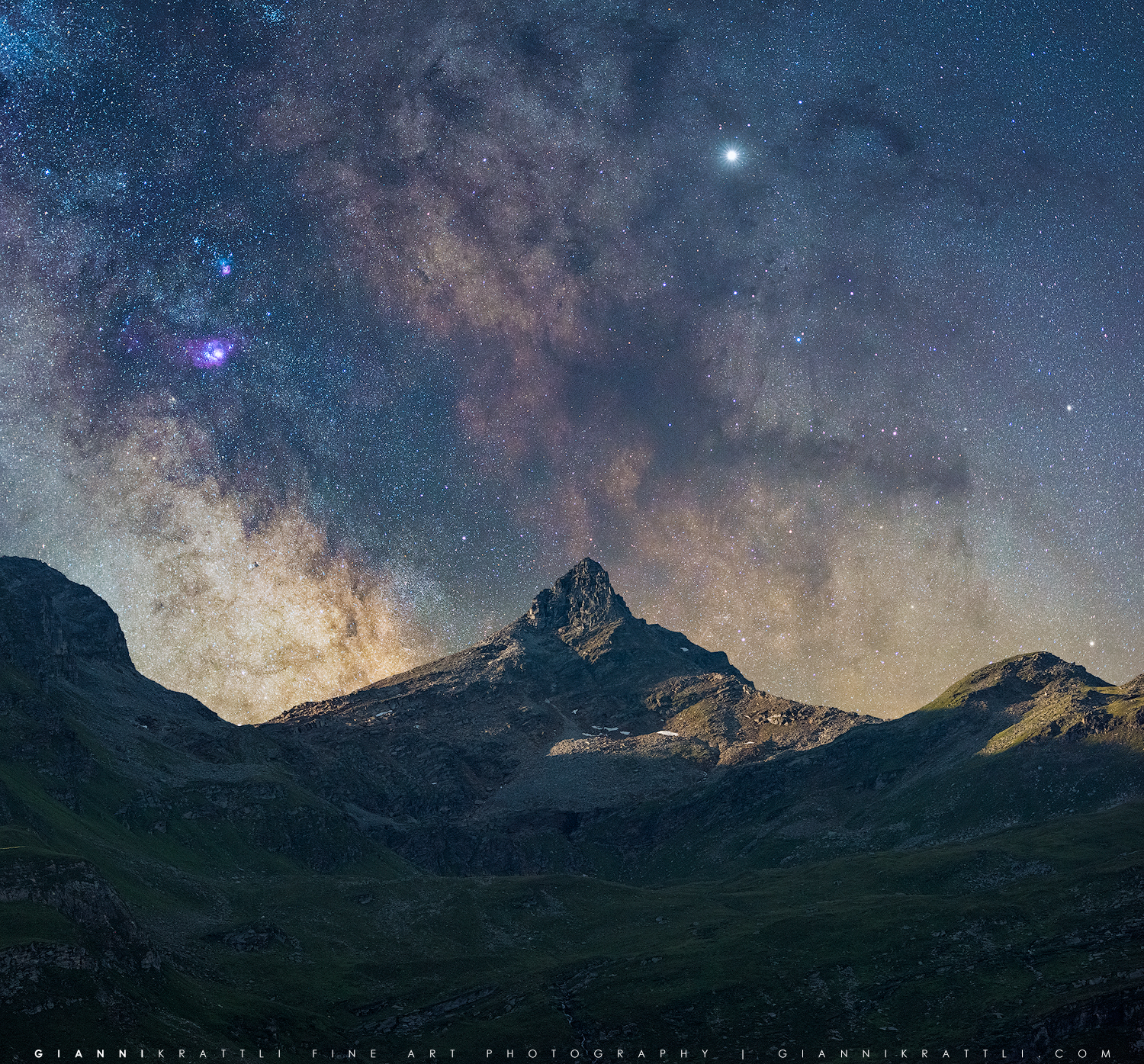 Picture ID 538 | Click the image to take a closer look.
The story behind the picture:

The valley of Vals is without a doubt a paradise for nature lovers and you will be psyched about the panoramic view of the mountains. Nevertheless, the highlight for me are the locals. Rarely, I was welcomed so warm and felt just like home within minutes.
When we went up to the mountains that night with the stargazers of Vals they were able to tell us all the facts about every peak we saw. Mount Guraletschhorn (2908m) which you can see in this picture was one of them. The center of the Milky Way was setting behind the summit. In the picture you can easily spot the colorful lagoon nebula on the left and the bright shining planet Saturn in the top right. Luckily the mountain scape was eliminated by the rising moon giving the picture more depth.
---
Calculate Price
| | | | |
| --- | --- | --- | --- |
| Width (cm) | Materials | Picture | |
| | | | |
Quality guaranteed up to 160x149cm (Height x Width) dimensions 1.08:1.
Prints delivered without watermark!

More about our products.

---
Print detailed overview

Release: 30.07.2017
Category: #astro