"
Meet me under the Milky Way
" | South Point, Hawaii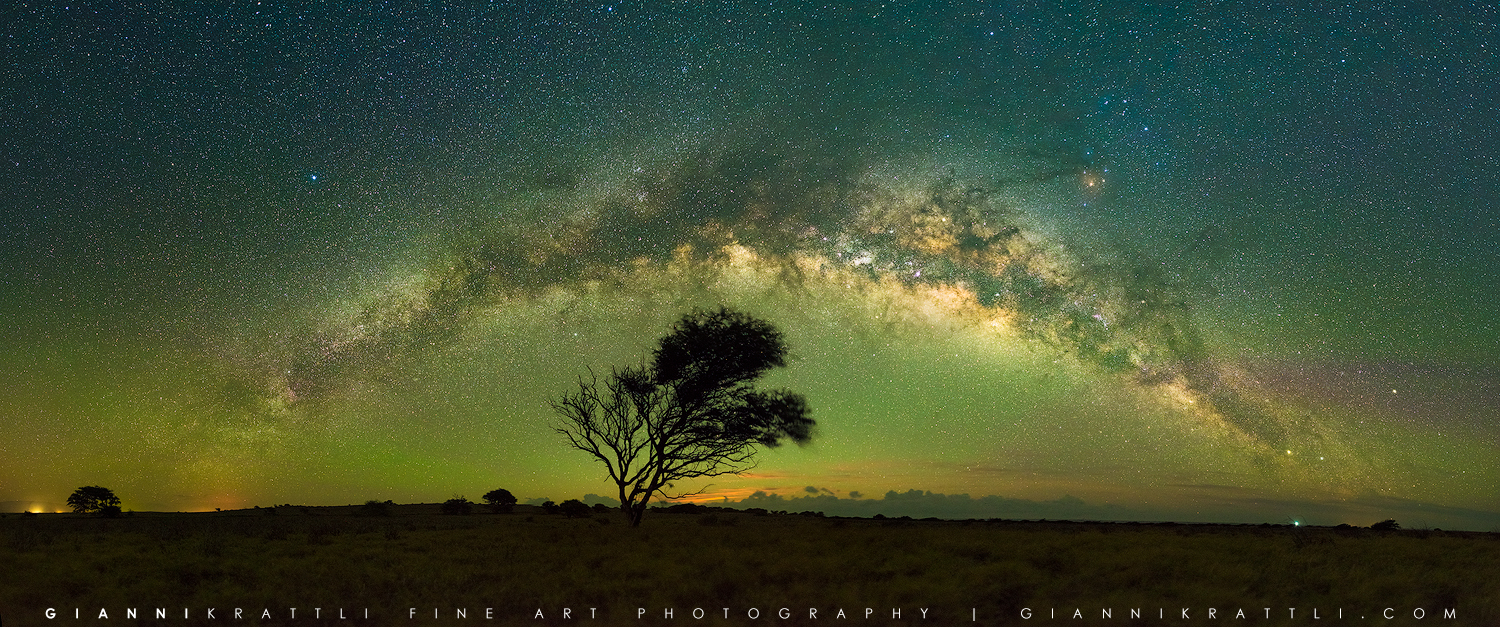 Picture ID 551 | Click the image to take a closer look.
The story behind the picture:

During all my travels to Hawaii I spent many hours at South Point. Unless it is the place on the island with the least rain, I was never able to see the stars down there. This time it was about to happen! After a nice dinner under a clear sky there was not a single cloud present event when the astronomical twilight startet. You can image how my pulse skyrocketed. However, the time window to take this panorama was short. Behind the tree the rising moon was already on its way. I jumped out of the car and ran with my gear 200m, like Usain Bold on its best day, through the dried out landscape. Out of breath I was finally able to shoot the galactic panorama of my dreams. Due to the airglow and the rising moon, which gave the clouds at the horizon an orange tint, it should turn out as one of my most colourful astro pictures ever.
---
Calculate Price
| | | | |
| --- | --- | --- | --- |
| Width (cm) | Materials | Picture | |
| | | | |
Quality guaranteed up to 300x125cm (Height x Width) dimensions 2.39:1.
Prints delivered without watermark!

More about our products.

---
Print detailed overview

Release: 04.09.2017
Category: #astro