"
Painting of the Universe
" | Mauna Kea, Hawaii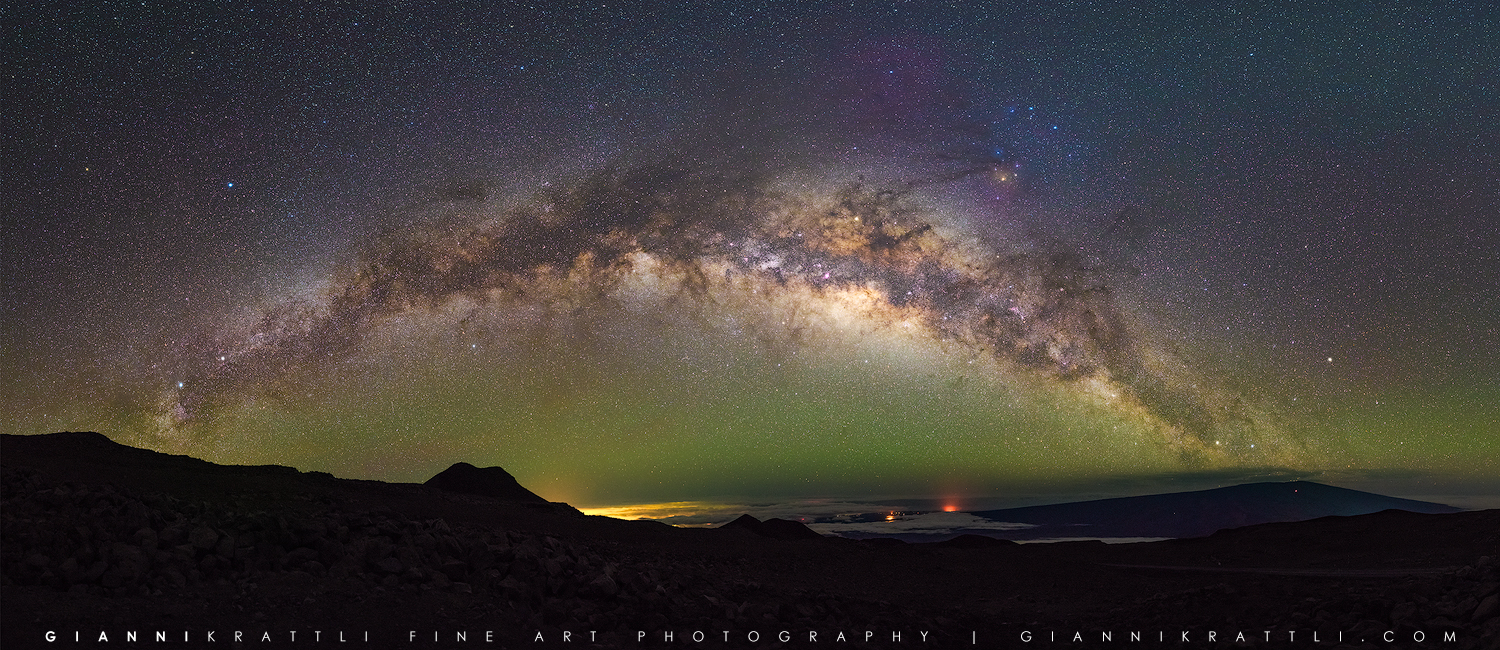 Picture ID 624 | Click the image to take a closer look.
The story behind the picture:

Astro photography on the biggest sea mountain in the Pacific Ocean. Each time when I'm here I'm fascinated about the colors of the universe. Almost invisible for the naked eye but very intense on the sensor of the camera. In this night, I was standing at 4000m on Mauna Kea and was able to use my star tracker for the first time on Hawaii. And despite I capture the Milky Way for a couple of years now, colors like this I had never seen before!
In this picture, you can see a panoramic shot of the Milky Way and a green layer of airglow above the craters of Mauna Kea on the left-hand side and Mauna Loa on the right-hand side. In the center there lies the city of Hilo which is identifiable on its light under the clouds. The small orange glow on the right side of Hilo is the volcano Kilauea, which was very active that night.
---
Calculate Price
| | | | |
| --- | --- | --- | --- |
| Width (cm) | Materials | Picture | |
| | | | |
Quality guaranteed up to 300x130cm (Height x Width) dimensions 2.31:1.
Prints delivered without watermark!

More about our products.

---
Print detailed overview

Release: 12.12.2017
Category: #astro