"
Calling Home
" | South Point, Hawaii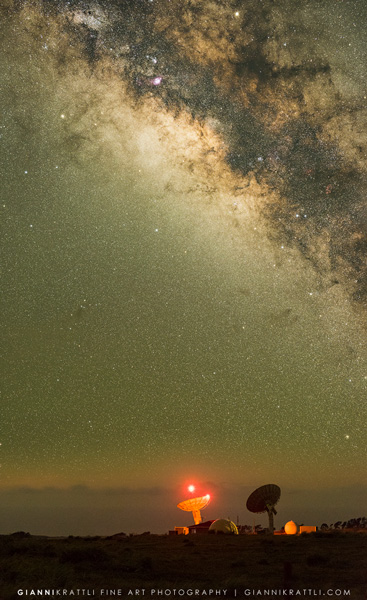 Picture ID 626 | Click the image to take a closer look.
The story behind the picture:

I've seen the two 13m parabolic antennas of the Swedish Space Corporation for the first time in 2011 when I was visiting the Big Island of Hawaii. It fascinated me from the very beginning. Each time I travelled to Hawaii I was trying to take this photo but the weather and the high barbwire made it impossible. Finally, 2017 should be the year. This time I had the right gear with me, so I was able to capture the picture from the distance. It looks like somebody is calling the center of the Milky Way galaxy.
---
Calculate Price
| | | | |
| --- | --- | --- | --- |
| Height (cm) | Materials | Picture | |
| | | | |
Quality guaranteed up to 110x180cm (Height x Width) dimensions 1:1.63.
Prints delivered without watermark!

More about our products.

---
Print detailed overview

Release: 12.12.2017
Category: #astro